Regular price
Sale price
$14.95 AUD
Unit price
per
Sale
Sold out
High Demand: Packing Time Of Up To 5 Days
The most likely part ot need replacing on the iKegger 2.0 system is the gauge of the regulator.
If you forget to turn the regulator off when installing or removing a source of gas (including disconnecting or connecting a pressurised keg) then you can damage the gauge and the needle will be stuck on a pressure above zero.
This should be avoided however in most cases can be fixed by replacing the gauge.
Share
View full details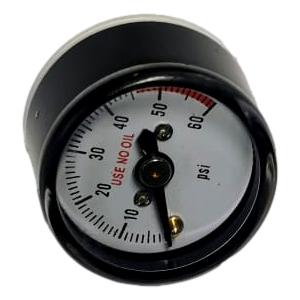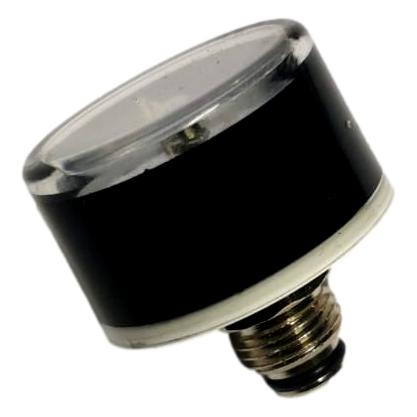 Useful Information
Shipping, Handling and Returns

Free Shipping Within Australia for Orders Over $249

We offer free shipping within Australia when your order surpasses $249. It's our way of making your shopping experience as simple and enjoyable as possible. However, there are a few important details you should know, especially regarding large or heavy items and insurance cover.

Insured Vs Uninsured

The free delivery option is sent with whichever reliable (in our experience) courier service is cheapest. Often this will end up being Auspost, sometimes it will not. This option does not include transit insurance. We will take all care with packaging your order & send you tracking details once dispatched. However, once it's been picked up it's not covered for loss or damage in transit (dents, scratches etc). The paid shipping options with Auspost are fully covered for loss or damage in transit.

Large & Heavy Exclusion

While we would love to extend free shipping to all orders, larger items like 19L & 20L kegs, fermenters, 2.2L gas bottles, and jockey boxes make this impossible due to their wildly varying shipping costs. If your order includes any of the items listed above, the free shipping rate won't show at checkout. Instead, you will see a live quote from Auspost with their exact calculated shipping prices based on your address, the package size, and weight.

Variations In Excluded Items Shipping Pricing

Auspost's automated quoting system is usually correct. The large and potentially unconventional shape of these items (or the need for dangerous goods shipping for gas) can occasionally lead to cost calculation discrepancies though. If the quoted shipping price seems too high, please reach out to us. You can drop us an email at info@ikegger.com or use instant chat by clicking the "Contact" button below. Tell us what you want to order and your address and we'll pack the order and manually weigh and measure your package. This way, we can offer you a custom shipping quote that is 100% accurate, and it comes with no obligation to complete purchase.

Handling Times

We strive to pack and dispatch all orders from our Wollongong NSW warehouse within 24 hours. While unforeseen events like illness or extreme weather can occasionally cause delays, we're dedicated to ensuring the fastest turnaround possible.
Please note that Auspost doesn't collect orders from us on weekends. If you place an order after midday on Friday, it will be dispatched on Monday.

Returns & Warranty

We do our best to pack quickly and accurately and to send you gear that's virtually unbreakable. However there is always going to be some exceptions. How we deal with those is where iKegger shines. Just see our reviews

Change of Mind: We offer a full refund within 30 days for unused, undamaged items in sale-ready condition. While you cover return shipping, we don't charge a restocking fee like some other companies.


Missing Items: We understand how disappointing it can be to discover missing items from your order. We want you happy and sharing a drink with your friends asap so we've streamlined the process.

Send Us A Pic, It Makes Everyone's Life Easier: If you notice a missing item when you open your package, send us a picture or video of what you did get and we'll sort it as soon as humanly possible. Use our chat, FB Messenger or WhatsApp by tapping the contact button below to share these visuals.This allows us to verify that nothing else is missing before sending the missing part. We've discovered over the years that if somoene has missed one item when packing there's a higher possibility of another item being missed to

 

Warranty Claims: A Smooth Process, Guaranteed

We stand behind the quality of our products and offer warranty coverage for your peace of mind. If you encounter a product issue covered by our warranty, here's how to get it sorted:

Showcase Your Setup: Like for missing items, the fastest way to get you pouring is seeing how you've set up your gear so send us a pic or video if possible. This allows us to immediately eliminate potential troubleshooting steps. In turn, this saves both you and us valuable time and effort, ensuring you can enjoy perfect performance as quickly as possible.
No Visuals? No Problem: If you are unable to send us a picture or video of the issue, please consult the manual that came with your gear or is located under the "Help" menu at the top of our website before contacting us. Being able to troubleshoot using the same names for the various components stops conversations that run along the lines of "the do-hicky with the twist, near the part you pull has a drip coming out it" which while an interesting description doesn't help us have any idea what you are talking about. 

Warranty Claims: Verified Reviews From Customers With Product Issues

 

 
Keg Sizes and Dimensions

iKegger Mini Keg Dimensions

Below is a table that details the dimensions and volume that each of our mini kegs and growlers can hold. The table shows the height of each keg with the included screw cap only. 

 

Tap and Spear Sizes

The below heights are from the mouth of the keg to highest point of the lid / tap when it is attached to the keg. If the keg is lying down this would also be the depth (for example with an iKegger 2.0 or Traditional Tap system lying down in your fridge).

If using the iKegger 2.0 you can remove the spout and regulator at any point for even more compact storage.
If using a double ball lock spear (by itself or included with the tradional tap complete kit) you can detach the tap, hose or regulator at any point to store.

| Keg Lid | Height | Description | Image |
| --- | --- | --- | --- |
| | 7.0cm | Fully functional tap system upright or lying down | |
| | 5.3cm | For even smaller storage, no gas regulator atached. | |
| | 6.0cm | For storage, no gas input or tap attached. | |
| Low Profile Mini Keg Spear | 3.5cm | Gas and liquid posts out to side with 35psi PRV and filter dip tube. | |
| (with beer tap)  | 24cm | Traditional beer tap system with tap attached and lying down | |
| | 10cm | Can only be used upright. Spout can be removed | |